Home Automation
HOME AUTOMATION

The constantly associated pervasive cell phones are changing the way we handle different errands of our lives: managing an account, shopping, news updates, socialising, entertainment and so on. The homes are not untouched by it and next intelligent thing for home owners is to monitor and control their homes from anyplace. Welcome to the new era of Smart Homes framework, conveyed with care and most extreme straightforwardness to our esteemed clients.
Your house is your cozy ownership, and we are here to enable you to oversee it better. With TechScooper home automation, you would now be able to control your electrical gadgets, observe live video sustain of your home, oversee and direct your electrical utilization and more from anyplace on the planet through our simple to utilize application on your cell phone. Additionally, You would now be able to encounter this extravagance without consuming a gap in your pocket.!
Our Home Automation Process
Our Home Automation Services
You can automate your New Home now or adopt Automation and upgrade whenever required, the decision is yours.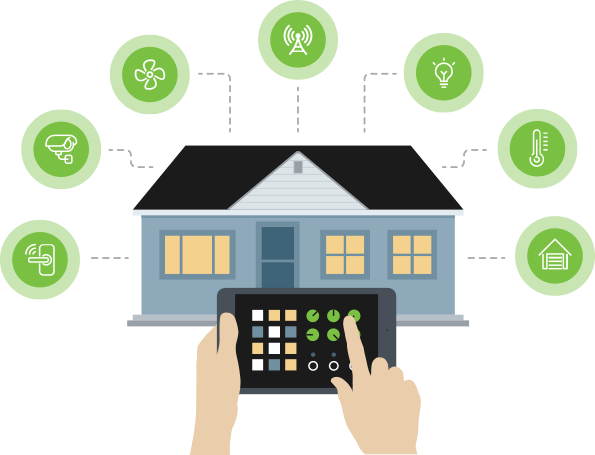 Lighting

Distributed whole house Audio
Distributed Video system
Security System

24x7 Monitoring

Technology Expertise
Arduino
Zigbee
Raspberry Pi

Bluetooth
WiFi
UPB

Contact us now to find out how you can transform your home into something wonderful through the Home Automation services provided by TechScooper.